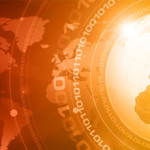 Founded in 1998, InStyle Software Inc. delivers the most flexible and affordable Global Supply Chain Management Solution.
We deliver a complete system in a fraction of the time and for a fraction of the cost of traditional development methodologies. The resulting system can be re-configured easily and as often as necessary to meet future needs.
Our customers are fashion-related businesses, including apparel, footwear, accessories and home furnishings.  They have a competitive advantage because our technology allows them to optimize product development, focus on sales, improve deliveries, and better manage costs and inventories.
With its Knowledge Management Engine (KME), InStyle Software has successfully shifted the entire development of PLM/ERP systems from proprietary code to open source commanding Meta Data in the applications, which allows rapid deployment of our system.
We use the best commercially available Knowledge Management Engine. Other companies have tried the same approach, but instead of using an existing KME, they have developed their own. The match the quality of a KME developed by a company (GeneXus) that has hundreds of engineers dedicated to creating a KME is impossible. Technology changes too quickly and the KME needs to adapt to new technologies or your software build on this KME becomes obsolete together with the KME.
We build industry standard solutions without the constraints of legacy processes. The result is a development process that can be completed in weeks or months–not years–of coding, with a flexible configuration suited specifically to the needs of the end user.
Our development process can be completed in weeks or months, not years of coding, and the configuration we deliver is suited specifically to the needs of your company.