Data Migration
Dynamic method to migrate data from excel sheets, for example when importing data to master tables for a new implementation or any other import to any table on the system.
First, it is needed to set up the excel project in the menu CONFIGURATION, Data Migration, Dynamic Imports tab.
A dynamic import is an excel project with a 3 levels structure: the main level where to set up a description and excel file path, second level with tables where need to set up the action to be done, the excel sheet name and number of rows to be processed. And third level for columns where it indicates the mapping between the table attribute and the excel column.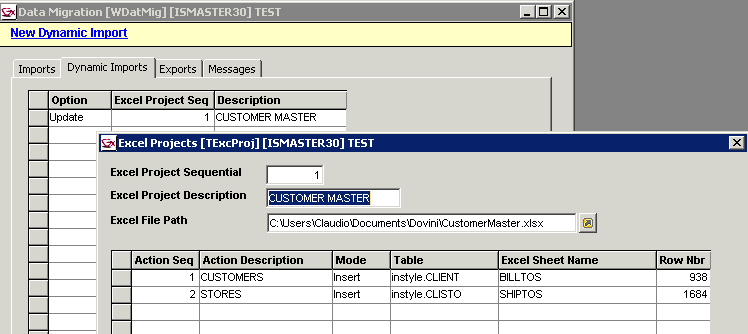 Click New Dynamic Import to create a new excel project, this will allow you to enter the project and action levels.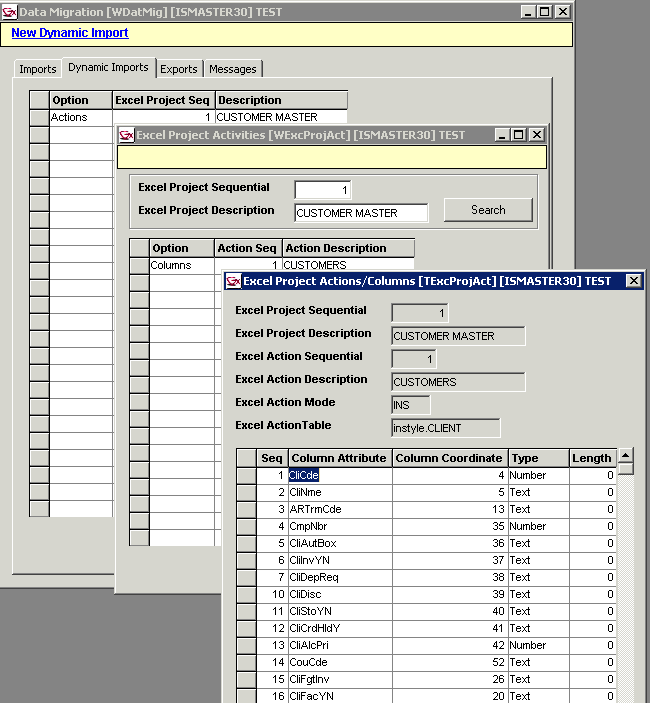 Finally, option Execute will process the actions defined in the project.